Expression of Interest: Early Career Academics Committee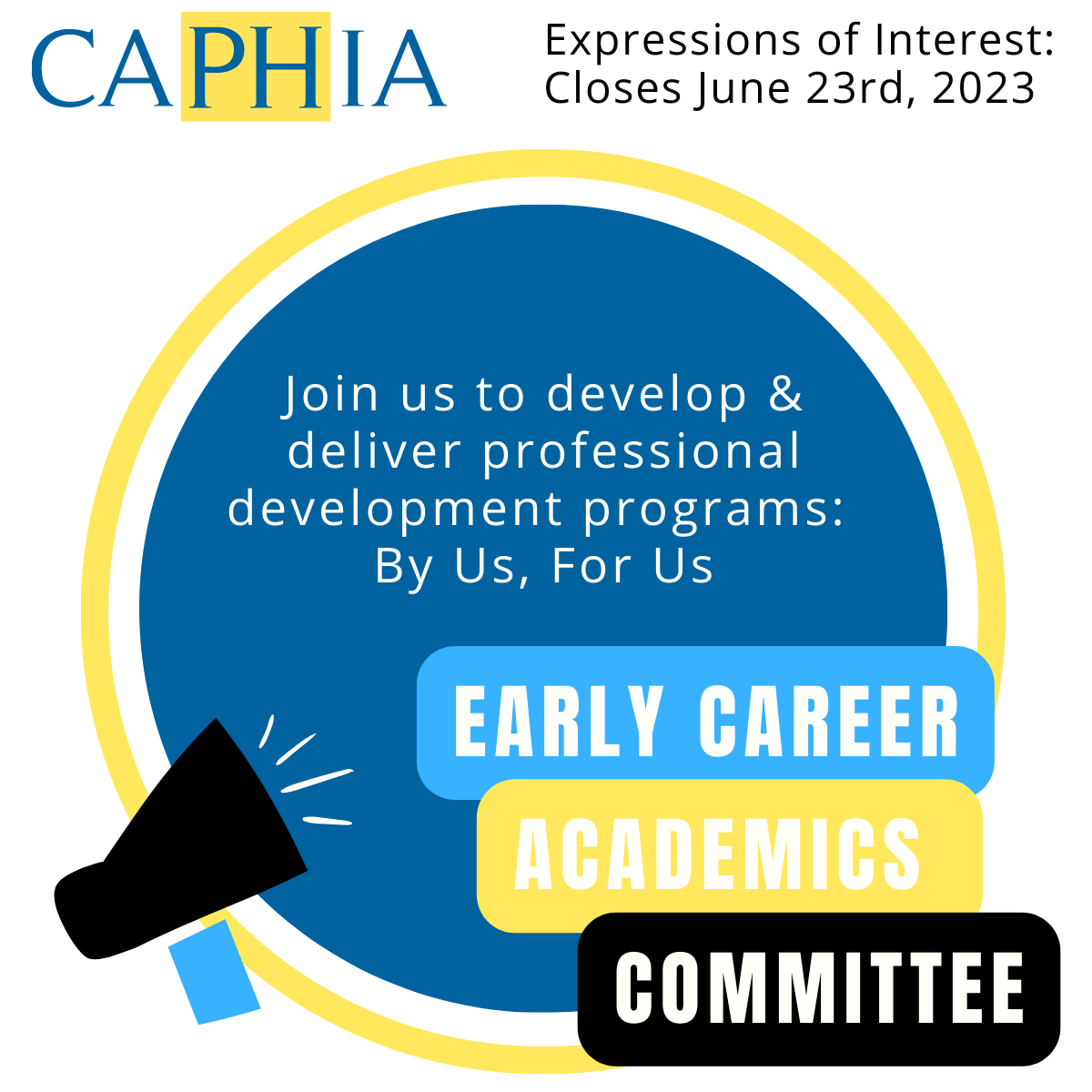 The CAPHIA Board of Director is calling for members for the Early Career Academics Committee
CAPHIA is seeking members for the Early Career Academics (ECA) Committee.
Formerly known as "ECAPS" the Committee is focused on professionally developing those towards the start of their academic public health journey.
The Committee is highly engaged and output focused. Previous deliverables include speed networking, the 4-part professional development series and an international perspective seminar (see our vimeo channel for recordings,
Read more...