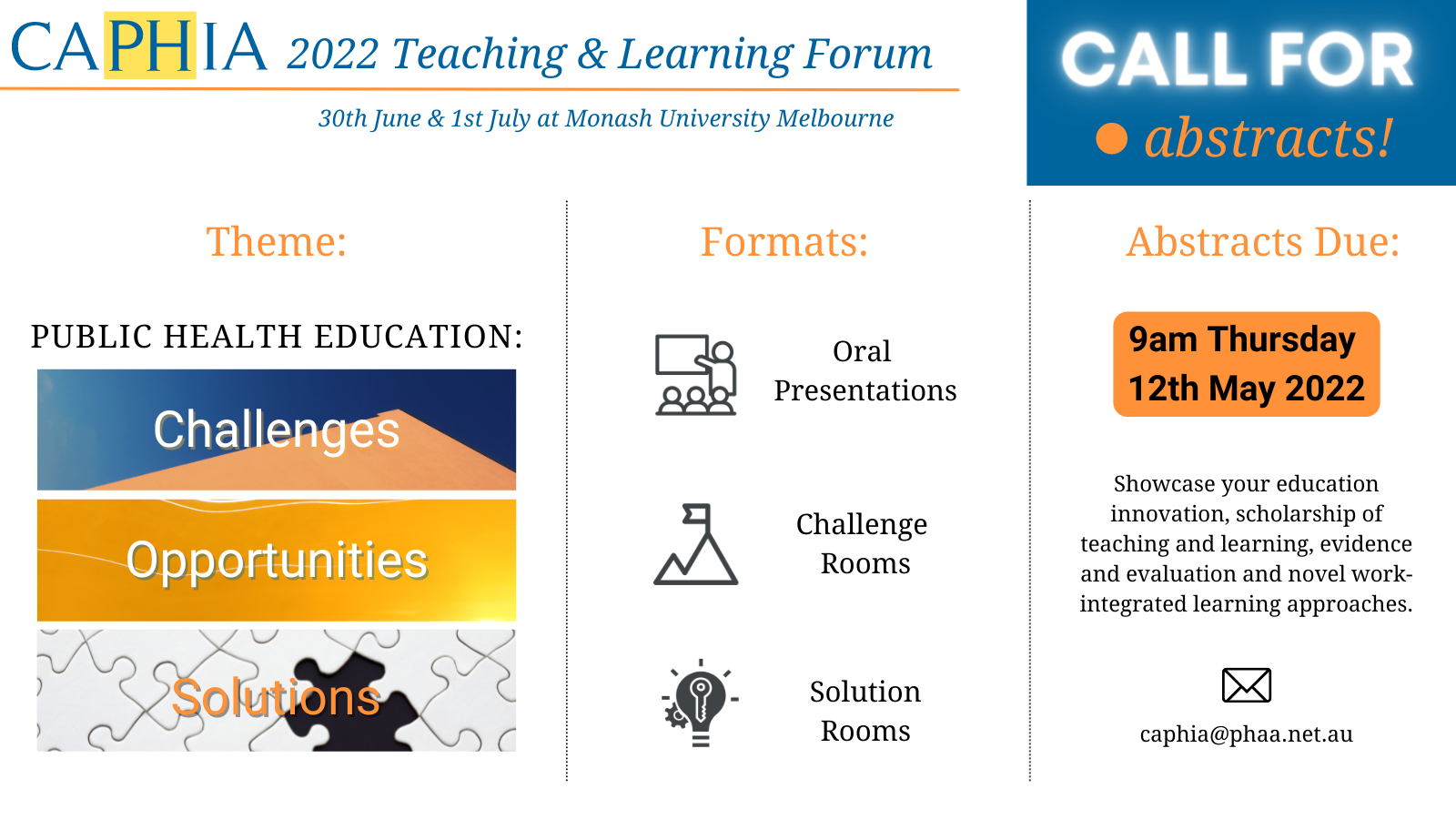 Mark your calendars! The 2022 CAPHIA Teaching and Learning Forum Steering Group are pleased to announce details this year's Forum: "Public Health Education: Challenges, Opportunities & Solutions".
Abstracts are due 9am Thursday 12th May 2022.
Get the abstract template.
We are calling for abstracts for the following types:
Oral Presentations
7 mins presentation + 5 mins question time
Describe and inform others about your scholarship of teaching and learning or innovative practice.
Read more...