Expression of Interest: Early Career Academics Committee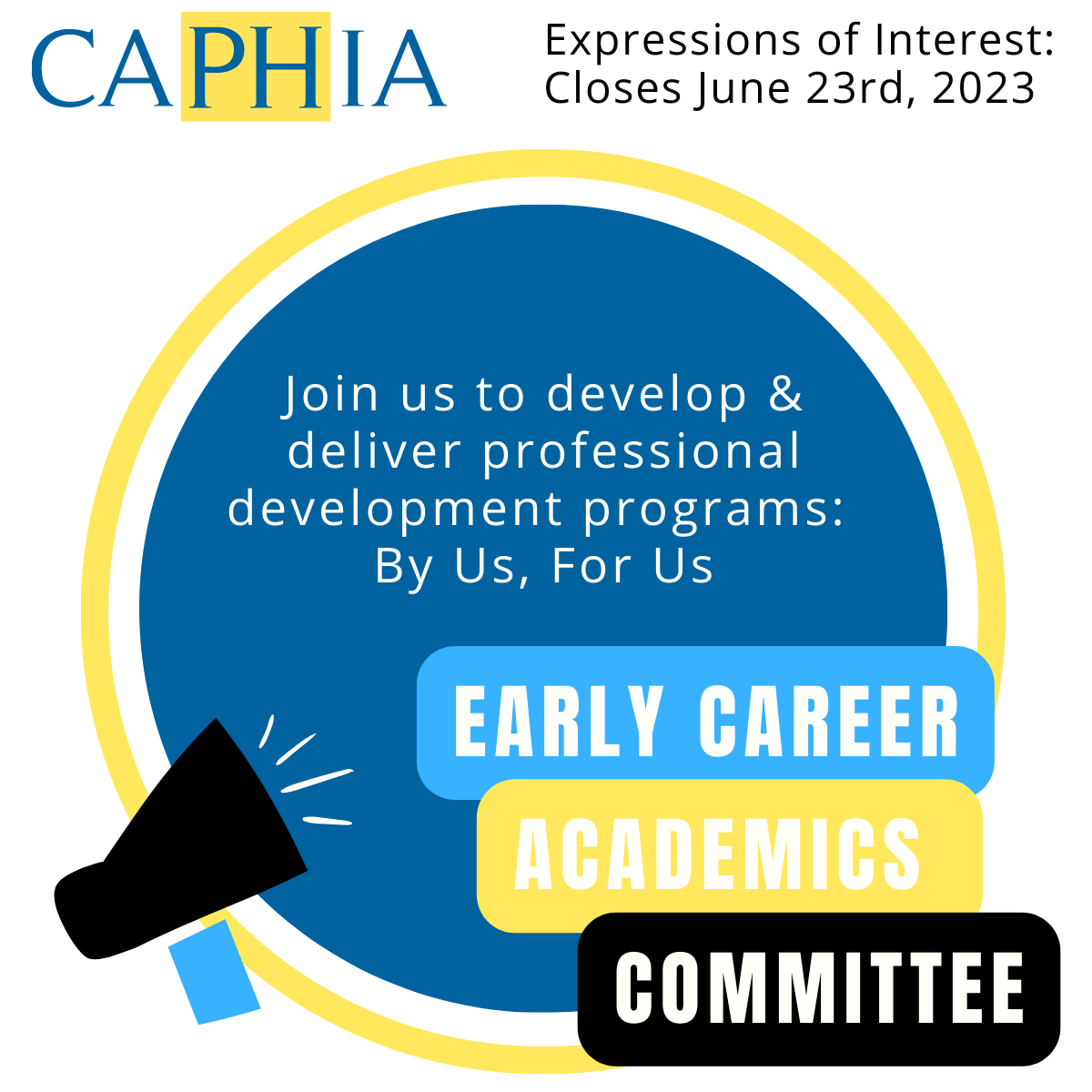 The CAPHIA Board of Director is calling for members for the Early Career Academics Committee
CAPHIA is seeking members for the Early Career Academics (ECA) Committee.
Formerly known as "ECAPS" the Committee is focused on professionally developing those towards the start of their academic public health journey.
The Committee is highly engaged and output focused. Previous deliverables include speed networking, the 4-part professional development series and an international perspective seminar (see our vimeo channel for recordings, slides and takeaways).
Working Group Responsibilities
The main tasks for the group for the next 18-24 months are developing a "By Us, For Us" program for early career academics.
Workload and Timelines
It is expected that most of the Committee's work can be done via email however, some meetings may be planned where discussion is required. The first meeting will focus on:
Identifying a Chair and Deputy Chair; and
Agreeing to the 2023-2024 activities and individual member responsibilities.
Eligibility
Have less than five years' experience teaching public health;
Are a Level A – Level C academic; and
Are employed at a CAPHIA member institution.
Not sure if you are eligible?
CAPHIA recognises that life circumstances can be varied and seeks to ensure early career academics with a range of career experiences including those who have experienced pregnancy or parental leave, a major illness/injury or have caring responsibilities, are not disadvantaged by the eligibility criteria. If you are unsure whether you meet the eligibility criteria, please contact .
Application Process
To express your interest in joining the ECA Committee please complete this EOI
Complete your expression of interest by Friday 23rd June 2023
Questions? Email