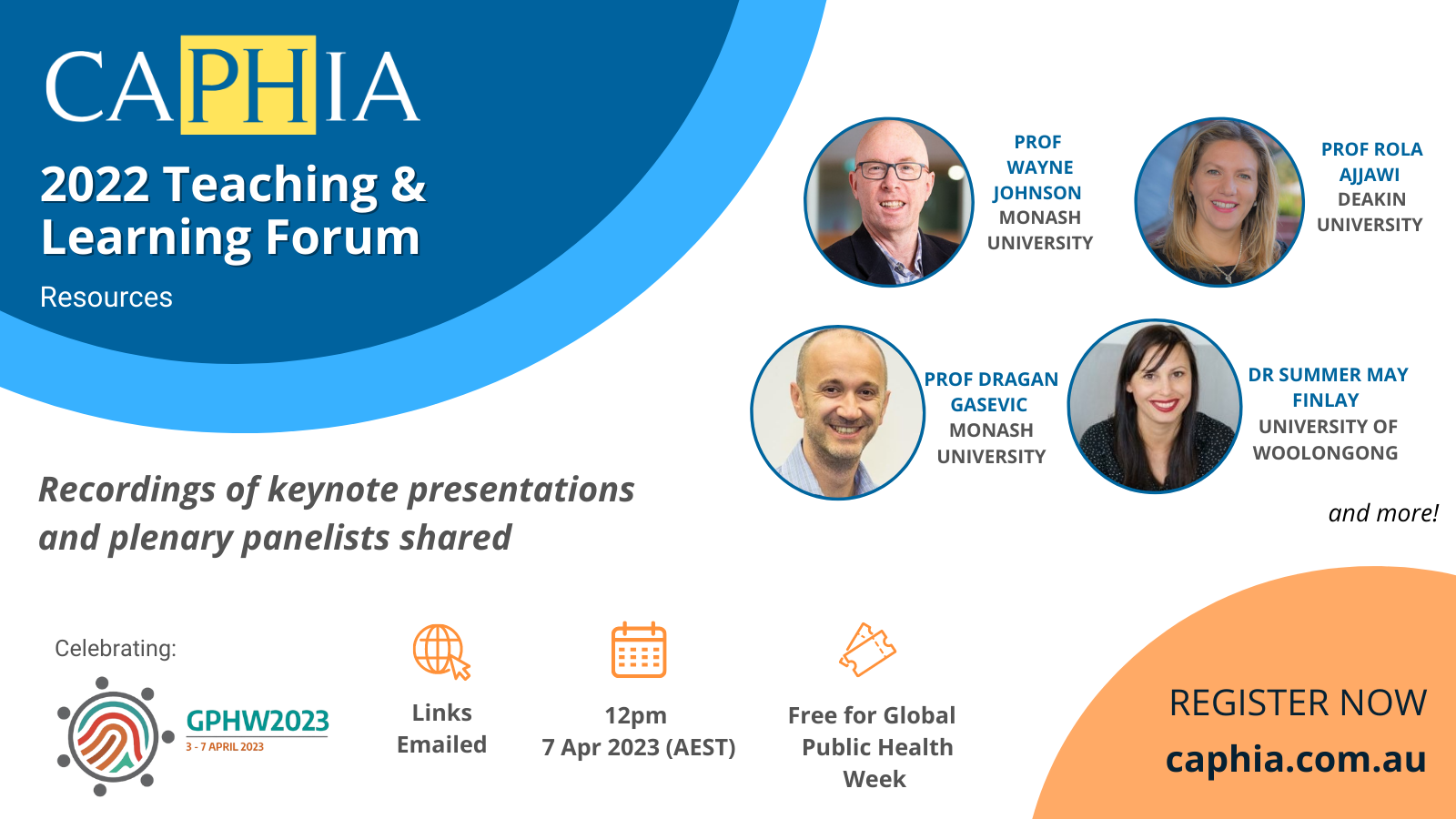 Event: Global Public Health Week Day 5
As part of the discussion surrounding best practice in public health for Global Public Health Week, CAPHIA will present four interactive sessions featuring expert academics and practitioners from across Australasia. On Day 5 CAPHIA will release recordings from the 2022 Teaching and Learning Forum – "Public Health Education: Challenges, Opportunities and Solutions".
On June 30th and July 1st 2022 Monash University Hosted the CAPHIA Teaching and Learning Forum.