Expression of Interest: Academic Development Working Group Members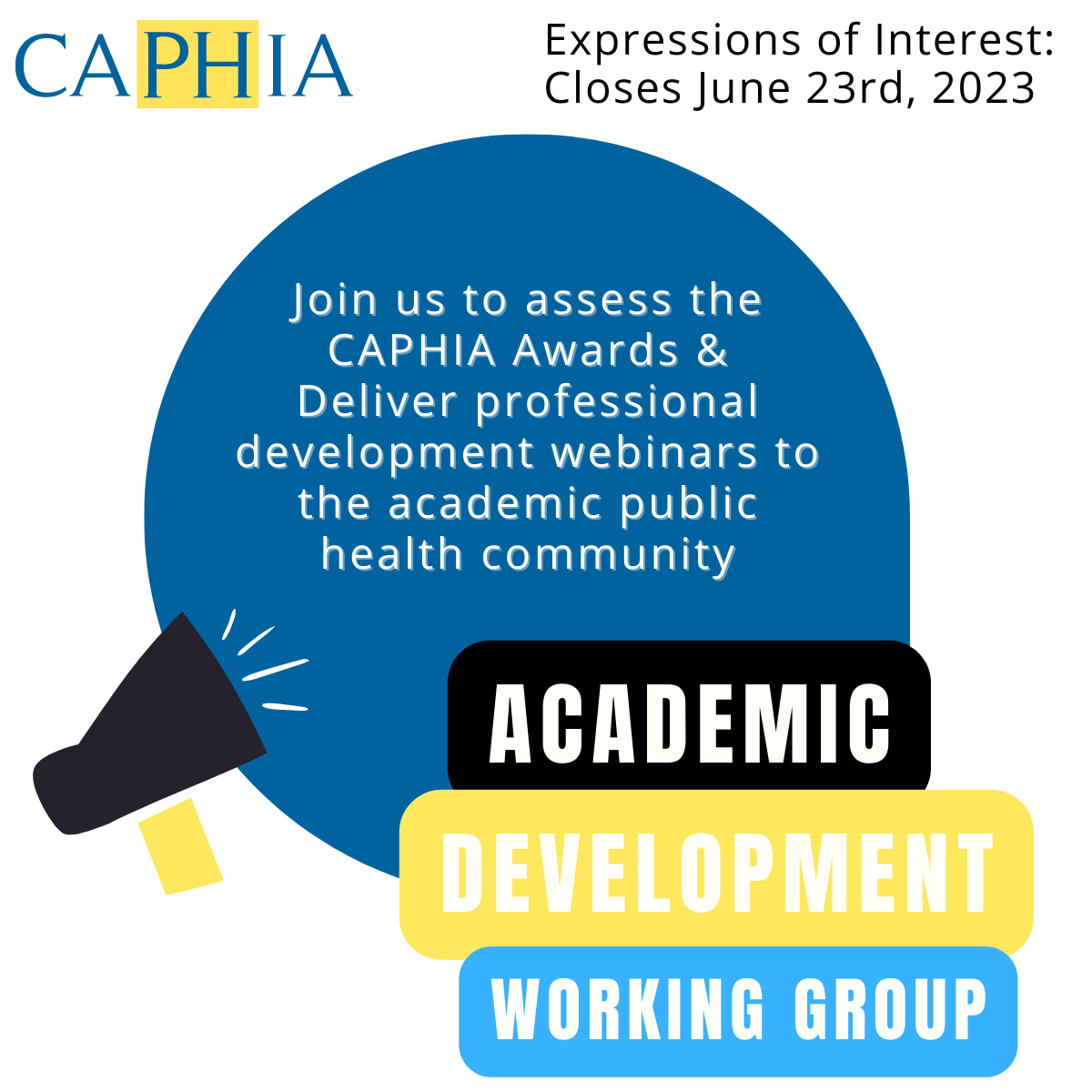 The CAPHIA Board of Director is calling for members for the Academic Development Working Group.
CAPHIA is seeking members for the Academic Development Working Group chaired by Professor Aziz Rahman. This group progresses the Professional Development strategic pillar of CAPHIA's 2021-2024 Strategic Plan, by promoting academic development, through coordination of the CAPHIA awards, and webinar/workshop series.
Working Group Responsibilities
The main tasks for the group for the next 18-24 months are:
CAPHIA Awards (immediate priority) including confirming award categories and rubric and assessing applications.
Professional Development Series including considering and exploring the professional development needs of our members and arranging webinars, workshops, or similar activities.
Workload and Timelines
Awards
It is expected that most work can be done via email however, some meetings may be planned where discussion is required.
The timeline for the 2023 Awards is as follows:
June 14 2023: Award Applications open
July 28, 2023: Award Applications close
August 1 – 14 2023: Academic Development Working Group reviews award submissions
September 21 2023: Award Winners announced at the Teaching and Learning Forum dinner.
Professional Development Series
To be determined.
Eligibility
Staff of CAPHIA member institutions are eligible to apply.
Application Process
To express your interest in joining the working group please complete this EOI form by Friday 23rd June, 2023.