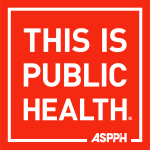 This Is Public Health (TIPH) Grant Program
Applications Close 3:59 pm Saturday 10 December AEDT
This one-year grant program will provide twenty (20) awards of up to US $5,000 to academic public health institutions to develop TIPH Global campaigns that increase the visibility of public health in a region outside of the United States.
Academic public health institutions of the Global Network for Public Health are invited to submit applications the second cohort of the TIPH Global Grant Program. 
TIPH Global projects should promote awareness of public health issues, education, and career opportunities worldwide, with a specific emphasis on local communities. Applicants are encouraged to engage other academic institutions, community organizations, students, and/or public health professionals in their projects, if appropriate. 
This grant is a matching award, meaning applicants must identify and describe matching funds and/or in-kind support that is equivalent to the amount requested in your budget proposal, up to US $5,000. The maximum award amount is US $5,000.
Grant applicants must propose one student to serve as as their TIPH Global Ambassador. These students will be included in the larger TIPH Ambassadors program.
Eligible applicants for this award must be an academic public health institution that is a member of one of the regional associations that belong to the Global Network for Academic Public Health. CAPHIA Members are eligible to apply. 
Resources:
Questions: Rebecca Fournier, Manager of Global Engagement at