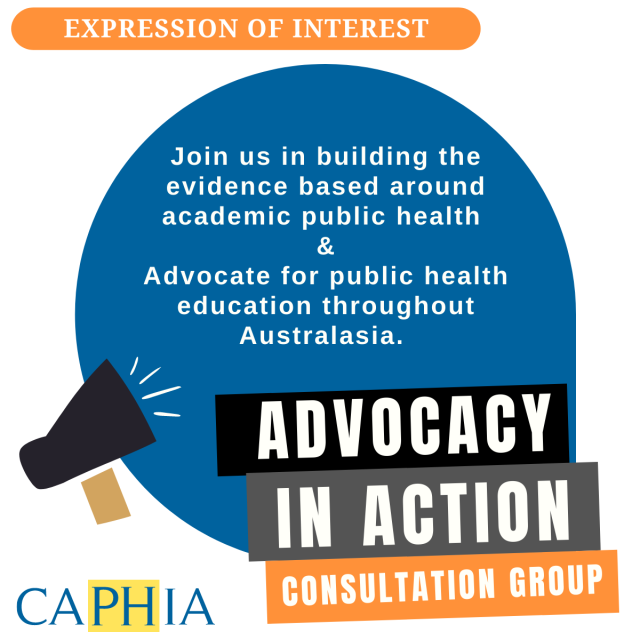 Advocacy in Action Consultation Group – EOI
The Advocacy in Action Consultation Group are seeking 4-6 highly-energetic individuals to build the evidence based around academic public health and advocate for public health education throughout Australasia.
What's involved?
Meeting virtually (email and zoom every 6 weeks or so);
Contributing to position papers, submissions, literature reviews, letters to the editor, project proposals and more;
Scoping and contributing to a range of research and evaluation activities to capture and promote the CAPHIA member voice.
Bringing enthusiasm and a diversity of experiences and perspectives for promoting academic public health.
Am I eligible?
All staff and current students from our 40 member institutions are warmly invited to apply. We are seeking diversity to represent our wonderfully broad profession.
How do I submit?
Complete this short EOI form including a short bio (150 words maximum) and what you can bring to the Consultation Group complete.
Questions?